I've almost forgotten how fun the Carnival of Cultures in Berlin is. Put a headdress on, funny shoes, and drive all the way to Kreuzberg to celebrate the rhythm of the drums and enjoy the diversity and magnificent blend of cultures, dancing and jumping through the streets of Berlin.

For some people it may be too crowded, as it is for me mostly. If you're one of those, be sure to previously find a spot on a balcony.

Powered by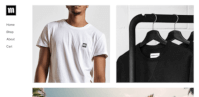 Create your own unique website with customizable templates.